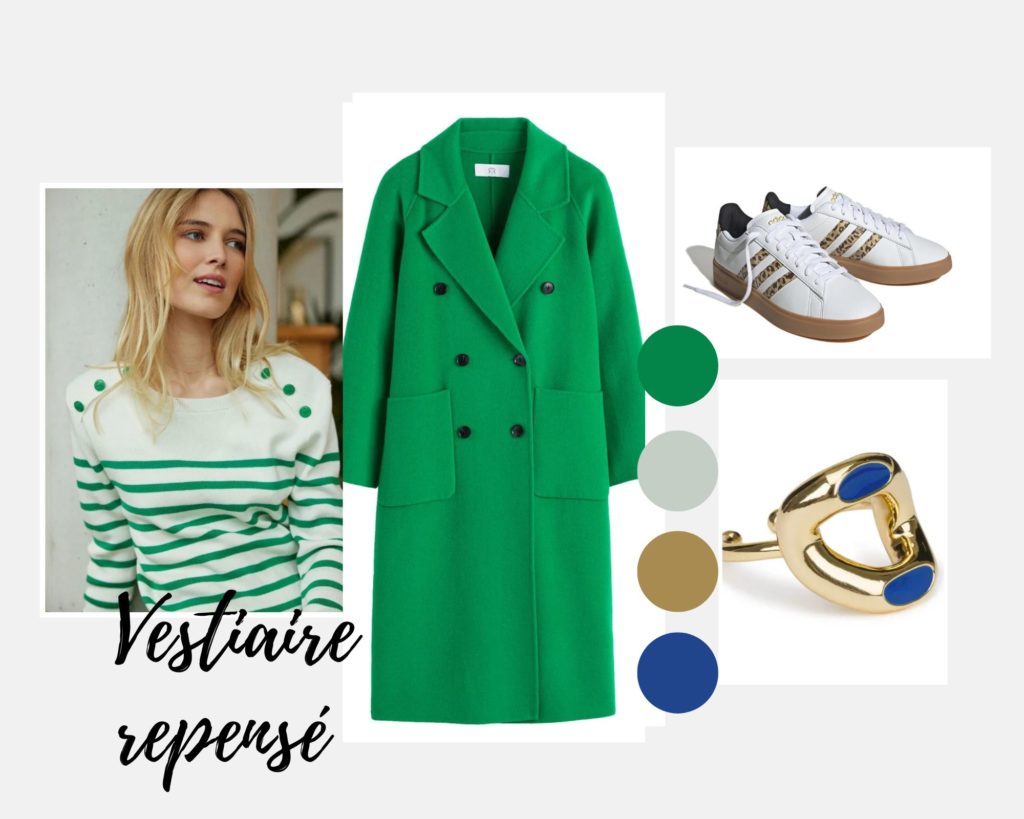 Ah, here it is finally lovely spring, my favorite season to dress upeven if, let's face it, the weather is always a little capricious and goes from freezing temperatures one day to a thermometer that passes 20 degrees the next.
Never mind, the new collections are beautiful and there and the tone is set: POP colors are everywherefor my greatest happiness you can imagine!
I who only live for the minty greens, the crazy Klein blues, the fuchsias/purples and oranges of the most beautiful sunsets in LAI'm at the MAX !!
At the house of La Redoutethey didn't wait to offer us the flashy tones best suited to our desires for colors that stand out and a cheerful and easy-going wardrobe.
Here is a selection of some pieces from the new season that caught my eye. Let's start with a proposal for immediately/now, with the (green) CANON mid-season coat which would be very useful (to me) while the mornings are still very cold or even cold (here in Metz -3° expected on Tuesday HELP).
Article opening image references:
LRC coat in woolen cloth
La Petite Etoile Sailor Shirt
Adidas Grand Court 2.0 Trainers
LRC gold ring
Another silhouette proposal which should please many, many fans of purple from the most dynamic to the most softened (I'll take the total, thank you!)
LRC sweatshirt
LRC Jacket
LRC bag
LRC cropped wide-leg jeans
Interested? 😉
So excited to be able to wear this style of silhouettes that are so easy to adopt…
I let you discover the other new pieces onlinethere is enough to make a new season locker room wow effect guaranteed!
With that, I wish you a nice day!